Reviews
"All at Parker Hearing are so kind and respectful to my wife's hearing loss, She now has hearing aids and have been back for adjustments, which was done without any problem, The Doctor made her feel very comfortable about having to wear them and is never in a hurry and makes her feel that she is the only patient there that day, I would recommend Dr Parker to anyone not only family, Thank you…"
–Mervyn W.
"I saw Dr. Parker today for a hearing test after I had a perforated eardrum. He was able to schedule me the same day with minimal waiting and very easy paperwork. He was about as friendly and professional as can be……definitely would recommend!"
–Chris F
.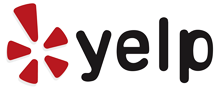 click to see our yelp reviews!

"Went to Parker for the first time yesterday. Joshua Parker was very thorough in explaining problems associated with hearing. Answered all of my concerns. Test proved my need for hearing aid. This verified the result from Costco. Even though the cost was much cheaper at Costco I decide to go with Parker because I feel the expertise and service will be better."
–Charles A.
"You have helped me so often along the way during these 97 years that I will never have enough time left in which to thank you you adequately! I keep you, your family and your staff in daily prayer.."
–Sister Anne Gertrude
"I had a meet with Susan in Seal Beach. She did a great job giving me a hearing test both without my old aids and with them. After the test she explained the outcome and informed me that I did not need new aids because the old ones were working perfectly fine. I sincerely appreciate the time she spent with me to answer my questions. She was very thorough and kind.."
–Phyllis M.
"I am so glad that my parents brought me to you so many years ago when nothing was available to help me. Now today, years later, I sit with you so often, with you going out of your way, dealing with my tears, fears and all that emotion. I just wanted you to know that all your hard work and effort with me is appreciated…. You are the best!! Thanks for all you do for me."
–Susan C.
"My sister joins me in deep gratitude for your kindness to Mother. We are overwhelmed at your generosity, and promise special, daily prayer for you and your family. Mother has adjusted well and seems to have had a whole new world opened to her! God bless you."
–Sister Loretta
"I am writing to show my appreciation for your help and patience in fitting my new hearing aids. You went through numerous refittings and circuit changes until my hearing was satisfactory. We also spent many hours in trials, testing and tuning and changing circuits to obtain the desired results. I feel that no one else would have devoted such an effort and you are to be commended."
–Irving O.
"Thank you for your generous service. My hearing aid has been invaluable for my many meetings. Now I don't have to ask the person sitting next to me "What did she say?!" You have, indeed, been a blessing to me. May this Easter Season be filled with peace."
–Sister Constance
"Upon returning home after my hearing test with you, I discovered these two aides (BTEs) were behind each ear! It's interesting, how non-intrusive they are to the wearer."
–Vic
click to see our YELP reviews!
"God bless you. I enjoy hearing well again. No more beeping. You're wonderful!"
–Alicia
"I want to thank you for all your good work and getting such good hearing aids for me. You are a very kind, patient man. I enjoyed being your patient over the years. May the Lord bless you and keep you in His special care."
–Mrs. Nancy
"We want to thank you for being so kind to Ricardo in getting his first hearing aid. We wish you the best."
–Ricardo and Family
"Thanks so much for your continued support of the Manhattan Beach Senior Health Fair. It was a great success! More than 200 seniors were served and your service is greatly appreciated."
–Valerie
"I just wanted to take a moment to say 'thank you' for your care and concern during my recent ENG test in your office. I was touched by your care and concern. You made me feel like I really mattered, as did my feelings and fears. Thank you for taking the time to help me understand the test and what was going on around me. You truly are a special person."
–Mary Ann
"To you and your staff for all the attention given to my mother over the years."
–Karen
"My continued prayer and thanks with our Sisters (especially those who are bed ridden)."
–Sister Eugene Francis

"With the most sincere thanks. Your long-time patient."
–Sister Mary Patricia